Expert Drainage Contractors in London and Southwestern Ontario
Trust the team with years of experience and countless successful waterproofing projects under their belt. Water leaks, clogged and decaying drainage systems, as well as excessive flooding, end up costing you a ton of money and significant damages. It also affects the look, cleanliness and overall value of your home. Don't wait for problems to get worse! Most of the property damage and waterproofing issues we encounter can be easily solved with a quick visit from one of our expert drainage contractors.
CARLOS FURTADO – 25 YEARS+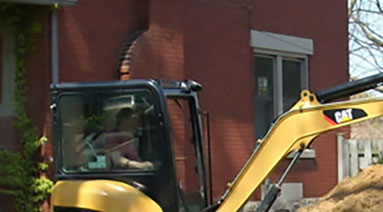 Carlos is our Job Foreman. He is dedicated to finding cost effective solutions to any problem our customers have. He is a qualified leader in this industry.
RICK ASHWORTH – FOUNDER / ESTIMATOR – 30 YEARS+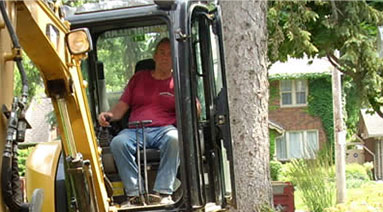 Rick is an expert troubleshooter. Any task related to waterproofing, drainage, sump pumps, concrete work or weeping tile; he has seen it all. He is also dedicated to providing outstanding customer care.
DAN ASHWORTH – 15 YEARS+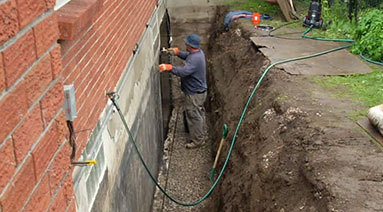 Dan is strong on customer service and ready to solve client needs with integrity and honesty. Dan is our primary equipment operator and also a qualified technician.
LOCAL LEADERS FOR BASEMENT AND FOUNDATION REPAIR
Established in 1972, Ashworth Drainage brings more than 70 years of combined experience to the London area. Our well-trained basement waterproofing technicians are dedicated to customer satisfaction. We are committed to providing customers with superior, courteous service and our reputation reflects this. In fact, we have a strict company policy in place to make sure we treat your property and your project with respect: