Five Tips for Hiring a Great Contractor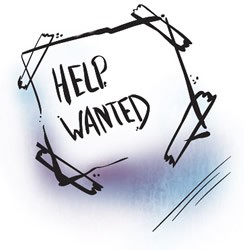 You may have heard horror stories about contractors not fulfilling the terms of the agreement, doing a poor job or leaving half way through a project. It's time for you to finally get that home repair/renovation project started and hire a contractor. But, where do you start? And how do you avoid hiring a bad contractor?
Here our 5 suggestions for hiring a great contractor:
1.      Get recommendations and assemble a list
First things first, speak with your friends and family about the project or repair you want to tackle. They may have valuable advice from working with contractors and referrals are a great starting point. They can give some tips on what to look out for, which contractors to stay away from or who to hire.
Once you have taken your friends and families advice into account, look online, you can find local contractors in your area. Reviews you find on contractors online will be helpful.  Facebook pages and web sites often have feedback in the form of "star ratings", comments or written reviews that are helpful in your planning.
2.      Meet with the contractors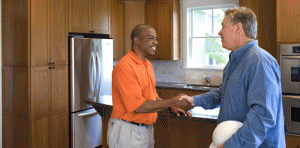 Take your list of contractors and start calling them. Ask for a meeting. When you are meeting with various contractors, it's important to go with your gut. If you pick up on any odd behaviors or notice they are not being genuine, you are probably better off picking someone else.
During the meeting, create a detailed work schedule of the job with the contractor. You want to be able to compare how each contractor is doing the job and decide which one is going to do it the right price.
Set up guidelines for the contractors to follow while working on your property. You have a unique situation at home. Make sure the contractors know what they can and cannot do, when working on your property.
Find out how much, if any deposit is required.  Ashworth Drainage NEVER asks for a deposit upfront.
3.      Investigate the contractor
Ask the contractor for references from previous clients. Having a conversation with past clients can give you insight into the quality and timeliness of their work. This step could really make or break setting up a deal with a contractor.
Ask to see past work. The contractor should be proud to show you their past projects. This will help you gauge their level of skill and ability to complete a job.
4.      Pick a contractor that specializes in your project type
Ask the contractors how much experience they have doing similar projects. For instance, Ashworth Drainage has 70+ years of combined experience!  They should know the building codes and regulations of your situation inside and out. If they do, it's a good indicator the contractor knows what they are doing.
5.      Make sure the contractor is licensed and insured and BBB accredited
Making sure the contractor is licensed and insured will help you be worry free during the completion of the project. If the contractor is not insured and someone gets injured on your property, you could be held liable.
You wouldn't want to hire a contractor who is not qualified by a legitimate source. Contractors that have licenses for what they do, add credibility and can be trusted.
Better Business Bureau accreditation is a plus when hiring anyone – for instance, BBB has a "scam tracker" on their web site.  Consumers can report business that take advantage of them so that others may be warned also.  In order to qualify for accreditation, businesses must adhere to The BBB Standards for Trust which are a comprehensive set of best practices for how businesses should treat the public in a fair and honest manner.  Ashworth Drainage is, of course, a fully accredited BBB member.
We are always here to assist you in your drainage repairs and contracts.  Please call us (519-660-3375) for a free no obligation quote.  Remember, we never charge a deposit prior to commencing work on your home or business!