Basement Waterproofing and Foundation Repair Experts in London & Southwestern Ontario
Ashworth Drainage is an expert basement waterproofing contractor and foundation repair business operating in London and Southwestern Ontario since 1972. With over 70 years of combined work experience serving the London, Ontario area, we've worked on countless homes to make sure they stay protected from basement flooding and cracking foundations. Using our many years of experience and industry-standard tools, products and machinery, you can rest assured that any waterproofing problem you face can be solved by the best repair and preventative services team in the city. Ashworth Drainage is so confident in our work that we offer a comprehensive guarantee on every waterproofing project we complete.
Do any of these look familiar?
Looks like a leaky basement or standing water issue!
Why Call Ashworth Drainage?
Ashworth Drainage is a family-owned and operated full-service Wet Basement Drainage and Waterproofing Company, located in London and servicing Southwestern Ontario.
When you are experiencing water problems, whether residential or commercial, we are trained and ready to offer professional solutions that we will stand behind with a 20-year warranty.
We invite you to meet the team and find out about our services.
Please ask us about financing options!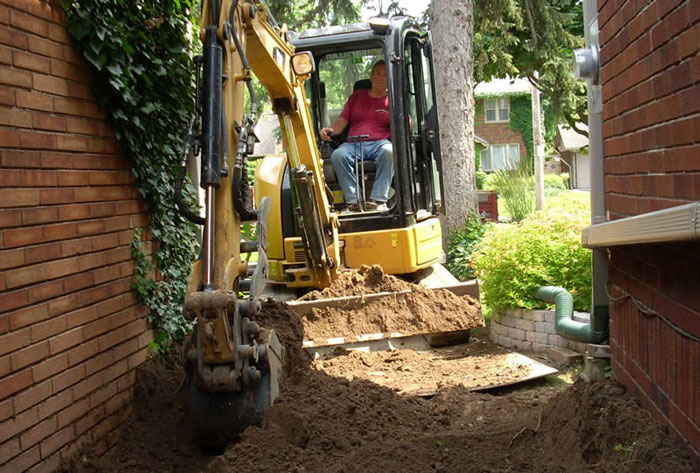 Our Local Waterproofing Services
We provide a wide range of services that help homeowners and commercial businesses fix and even prevent further leaking and drainage issues in many areas including foundations, basements, concrete sections, crawl spaces and even sewers! Browse our list of services below to explore everything Ashworth Drainage has to offer:

Ask Our Satisfied Customers!
At Ashworth Drainage, we value our customer feedback and we're happy to say in all our years of business we've never left a project unfinished or a customer unsatisfied. Check out some of the glowing reviews we received from our London and area customers: