SEWER INSTALLATION & REPAIR
It's very important to speak to a specialist in any case involving a potential sewer problem. All homeowners need to understand that even a crawl space that's moist or a leaky basement could be a sign of a sewer or deep plumbing line issue. When Ashworth Drainage discovers signs of a sewage issue beneath your home, all your plumbing elements will be promptly and thoroughly examined as this could lead to an emergency drainage issue.
When sewer and drainage issues become a problem for London, Ontario area home and business owners, they call Ashworth Drainage. Our highly skilled technicians can replace, repair, and install residential and commercial sewer and water lines - FAST and AFFORDABLY.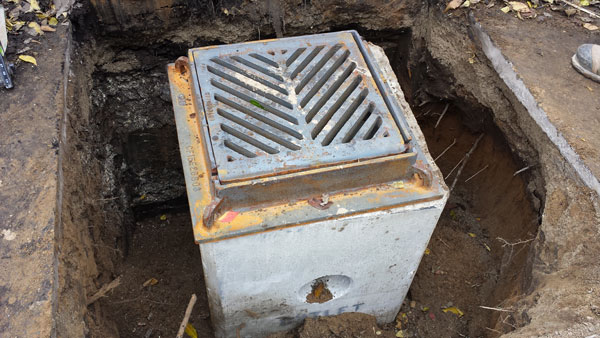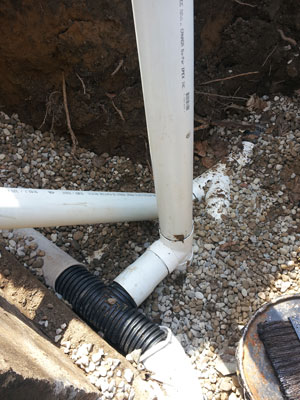 Here are a few of the sewer and water problems we are trained to tackle:
CORROSION AND DETERIORATION
Restricted flow is often caused by pipes that have collapsed or corroded. Often there are times when we can identify the area causing the problem and a complete sewer replacement is not required. We will not recommend work that is NOT needed.
ROOT PENETRATION
Roots from a wide variety of trees seek out moisture and enter and eventually clog sewer lines. Failure to perform preventative maintenance and infrequent cleaning will cause damage to the sewer line. Our technicians can provide a diagnosis and a no obligation solution to get the required repair done quickly.
CRACKED AND BROKEN PIPES
Soil settling, ground frost, freezing and moving soil are just some of the causes of cracked sewer pipes / water lines.
LEAKING AND LOOSENED JOINTS
Over time, the seals in your pipes may break causing water to leak into unprotected areas or other pipes.
Ashworth Drainage takes care to deliver to our sewer customers the most effective and affordable solution. We will always look for an easy repair before a replacement and NEVER ask for a deposit!