EXCAVATING
Ashworth Drainage offers the most experienced excavating services and solutions in all of London Ontario. Trust us for all of your drainage excavation, building preparation or foundation renovation needs. With over 70 years of combined experience and some master troubleshooters on our team, we know exactly what needs to be done for every excavation, demolition, and waterproofing project before we even break ground!
LONDON'S LEADING EXCAVATION CONTRACTORS
No matter the type of repair or installation, Ashworth Drainage treats all aspects of excavation with patience, respect, and care. Ashworth takes care to deliver to our excavation customers the most effective and affordable solution. We will always look for an easy repair before a replacement and NEVER ask for a deposit!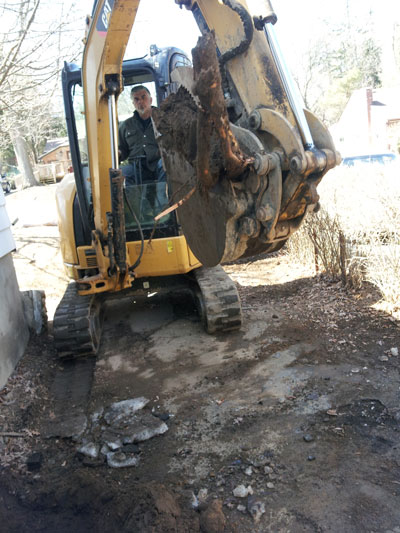 OUR CUSTOMERS KNOW:
We will treat your home as if it were our own, excavating the foundation with precision.
We will perform repairs as needed, and apply a waterproofing agent.
We will supply & install proper products for the project.
Lastly, we backfill to the proper height with 100% recycled crushed stone, followed by filter cloth and ground cover. i.e. topsoil, concrete
All of our services and products are backed by a 20-year guarantee!