After noticing that your basement is damp, or has a nasty tendency of leaking every time you get a decent rain, you've made the decision of getting your basement waterproofed. A quick Google search brings up a multitude of different companies, but one in particular catches your eye. They're highly rated, and their site is professional looking, with some amazing reviews to back them up. With this in mind, coupled with their reasonable pricing, you decide to take a chance on them. What happens next, isn't what you expected. Instead of the friendly, professional service you had read about, you're confronted with a contractor nightmare. Their machinery rolls across not just your yard, but your garden as well, the truck meant to carry away the dirt and debris following it. No barriers, nothing to protect your lawn or your neighbors lawns from being torn up.
It gets worse, not only does the operator manage to hit your wall or window as it was a bit closer than they anticipated, they were unaware of that pipeline just below the earth's surface. As if that's not enough, to add further insult to injury, when they step inside your home to evaluate the damage they hope they didn't cause, they track dirt and mud along with them.
Now, not every contracting company is like this, as there are actually a number of very professional and respectful companies out there; we know, we're one of them! For now, however, let's take a look at how you as a homeowner, can avoid this pain, aggravation and possible legal battle. The first thing to do, in all honesty, is your research. Let's say you have a company that catches your eye. Don't call them just yet – Google their name and see if there has been any complaints lodged, and see if there's any other ratings or reviews about said company on sites besides their own. Some companies have been known to manufacture their own reviews, however that doesn't stop people from posting on other blogs and forums regarding their 'true' level of service.
Now sometimes that doesn't work, sometimes you can find all kinds of positive reviews; but you still want to be sure that the service you experience is top notch. We can't blame you, as we'd expect nothing less for our own homes. Some of the best ways to tell just what kind of contractor you have, is, unfortunately while they're on the job. We'll use our own precautionary actions as examples to help you understand what you should be looking for as far as stellar service is concerned.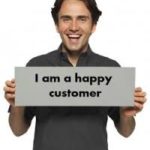 We, as a company, strive to treat your home as if it was our own, and as a result we take steps to ensure we keep any property damage, if there is any at all, is at the very minimum. For example, we lay down boards where we know we'll be parking our heavy equipment to avoid ripping up your lawn. If we need to enter your home for any reason, we take care to cover our boots or remove them – we wouldn't want strangers tracking in dirt and grime into our homes, so why should we expect you to want that? We are careful when using equipment to dig up the earth surrounding your foundation as our job is to keep it protected, not put your basement at further risk of leaking in moisture. We also keep you updated on what's going on, and the progress we're making. It's a scary process when you're watching someone you've only just met, and only trust on a level of professionalism, dig up your yard; we know this and seek to make the experience as comfortable and understandable as possible.
What we can guarantee, is that should you decide that Ashworth Drainage is the best company for the job, we will do our very best to meet your expectations. We will treat your home as if it's one of our own, and you as if you were family. It's with this in mind that we ask that you take a close look at just who you're hiring, and that you make sure that they follow through with what they've promised. The last thing that we want is to see you become victim to a 'bad' contractor.
If we don't take care of our customers - someone else will.
Click To Tweet