What Could Go Wrong With Backyard DIY Flooding Prevention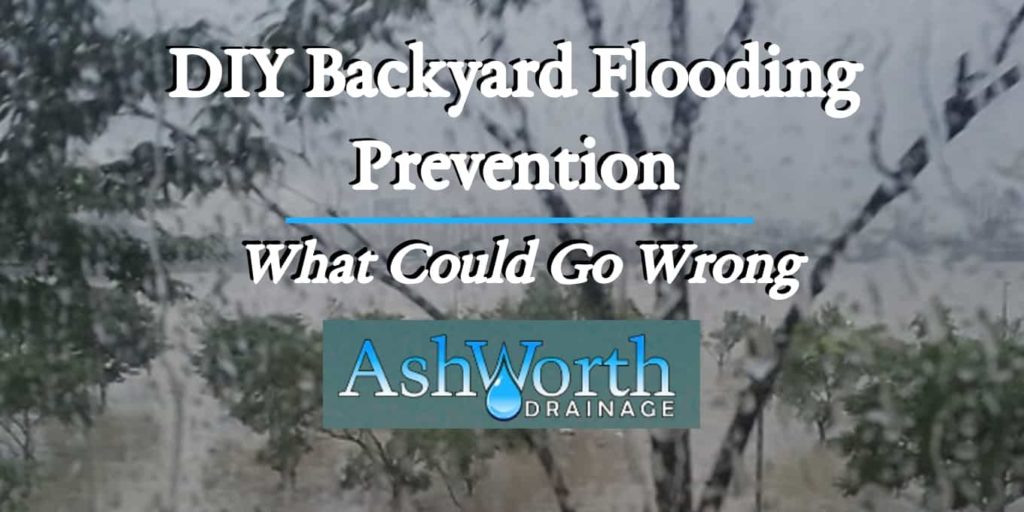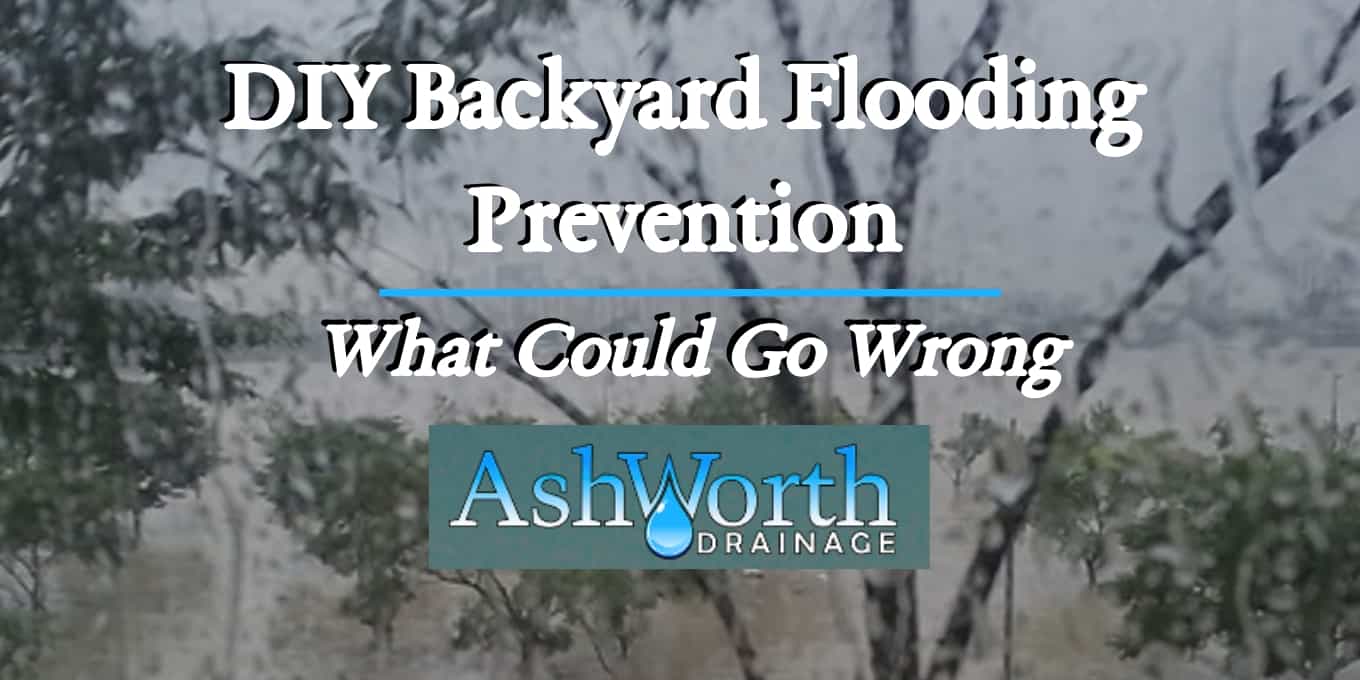 Do it yourself flooding prevention, for most of us, is a passing, comedic idea because of the potential danger it involves. All jokes aside, we've all probably seen some neighbours doing backyard trench sculpting or DIY landscaping at one time or another.
DIY flooding prevention is certainly a case where you don't want to catch up with the Joneses. And Ashworth Drainage absolutely advises against such an activity. But we can definitely entertain the notion of how a home project like this would go.
The Many Tricks Of DIY Drainage Experts
With the rising costs of maintaining a home and the popularity of home TV shopping, DIY solutions have been a trending buzzword for at least 10 years. From fixing furniture, cleaning and decorating homes, to fixing walls and roofs, DIY solutions sound extremely practical. For home and backyard drainage solutions, let take a look at the two most workable DIY backyard flooding prevention activities and what could go wrong.
DIY Swales
All artificial swales are designed to redirect water away from areas you know have the potential to be flooded, to purify pollutants in the soil, and increase rainwater seepage. A DIY swale would be either a manufactured trench formation from scavenged materials or turf forms that are maintained to a suitable shape.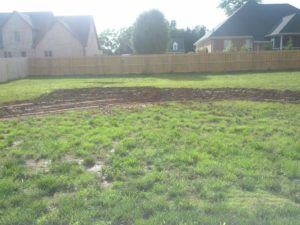 What could go wrong? Well, if these grass or artificial swales aren't measured or built correctly it can encourage flooding and create a bog-like situation that saturates the soil.
Swales, in general, can also fail if you do not have enough knowledge to analyze the soil to allow filtration in a set amount of days.
Though it sometimes feels great to do it yourself, you need experts in yard drainage problems to help do this correctly and quickly.
The DIY French Drain
The professional French drain is a specialty of Ashworth's and this talent has been honed over years of experience in the field. A french drain is a slightly sloped trench filled with round gravel to divert water away from the house. There's a perforated drain at the bottom of the trench where water flows freely and the pipe empties a safe distance from your house.
This is useful if you don't have major flooding risks but notice an abnormally soggy lawn, a little water getting into the basement, or you're building a retaining wall on a hillside. While French drains are a simple concept in theory and can be used for DIY backyard flooding prevention, without experts in drainage problems, this could go wrong in three main ways:
Firstly, the holes in the perforating pipe point upward not allowing all the water to seep through the pipe. Next, anamateur wouldn't have the experience to judge the gravel density and positioning at the base of the pipe to let water flood through at the desired rate.
Finally, there are often not enough falls in a DIY French Drain for the pipeline to completely discharge water and another saturated bog-like area results. If the yard has no low-lying area to drain the water, installing a sump pump is the only way to prevent further damage.
Hopefully, you can foresee some of the difficulties in some of these projects and opt out of the DIY struggle. There are plenty of things you can do on your property to be proactive and prevent water damage and foundation issues. Just reach out and we can give you some tips if you're eager to understand something in the complex world of waterproofing and drainage.
For backyard drainage emergencies, prevention and maintenance you should choose saving time and money over risky home solutions that will ultimately fail. Don't gamble with the health of your property! Contact the experts from Ashworth to assess and repair yard drainage issues. And <read more> about flooding and drainage tips to learn how to spot problems on your property!