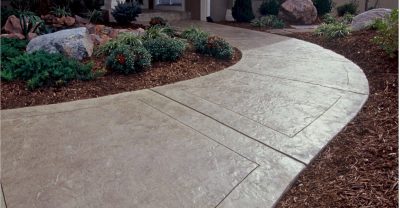 With summertime weather comes an assortment of activities, including family get togethers, pool parties, barbeques; the list goes on. As a homeowner, chances are you'll wind up hosting a few, however winter may have been exceptionally rough on your cement surfaces. Not to worry, we here at Ashworth Drainage are here to help, and after some consideration, came up with a few things you can look at to spruce up your property using something you may not have considered before: cement.
Let's start with some of the more common uses for concrete to help make your property just a little more 'family friendly'; such as repairing your cracked driveway, or perhaps repairing your cracked foundation; seemingly small little fixes, that make an undeniable difference. With a smooth driveway you can better keep the young ones busy with activities like chalk drawings, as they have more 'suitable' drawing space; or riding around on their scooters, bikes, and skateboards.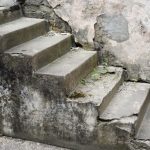 Let's not overlook the path leading up to your front door either, as that's the introduction to your home before someone walks in. If your walkway and stairs are cracked and uneven, they can not only prove to be a bit of an eyesore, but also a hazard for older or less mobile friends and family. We can assist you in correcting the issue at hand by stabilizing the soil around the path, raising the cement or helping you relevel your path, and repairing your stairs. This will not only prove to be aesthetically proactive, but it will also be a small step towards helping your loved ones stay safe while on your property.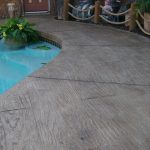 Speaking of safety, perhaps you have a concrete poolside patio; one that over the years has risen in places, or cracked, or shifted in such a way that it's no longer diverting overflow properly. This can make the area beside your pool more hazardous than it needs to be, as it offers trip hazards, and a higher risk of slipping due to uneven footing. There are many courses of action that you can take to not only repair your patio, but to enhance its look such as resurfacing your patio to make it even once more. To add a bit of color, you can also stain and seal the concrete to help brighten your patio and make it something unique, or adding designs pressed into new cement blocks that replace old, cracked ones.
Concrete offers many other options besides repair as it also offers many creative options for those looking to spice things up a little further. There are many DIY art projects that use cement as a medium, with the end product being something you can decorate your property, or even home with as well. Some examples are lawn ornaments, like cement boots to hold open doors or mushrooms to keep your gnomes company; perhaps even your house number so people can tell which house you are. You can use shaped trays as makeshift molds to create small cement decorations like handles to doors, coat hangers, picture frames, candle holders or magnets.
With so many options available, and so many different ways you can enhance your property with cement, it may prove to be overwhelming or confusing; which is completely understandable. That's why we're here to help! If you have any questions or concerns regarding repairing or restoring your current cement features, or perhaps want to install some newer features, please feel free to give us a call. In the meantime, we wish you a safe and fun summer!