One would assume that drains have nothing to do with French culture; they do not possess a reputation for being high class or fancy but French drains actually solve a serious drainage problem. French drains can transform your lawn from having an ugly mini pond in the middle of it after a rainstorm, to having an elegant underground waterway and a perfect looking lawn. They can prevent water from pooling in low points on your property while channeling water into places of your desire such as storm drains, rain barrels or gardens.  They can help protect your homes foundation from damaging surface or ground water, preventing water from being in constant contact with your homes foundation. The image on the right shows a French drain made to funnel water away from its foundation, preventing foundational water damage.  French drains help extend the life of foundations and can add value to your home.
The advent of spring can make your basement susceptible to flooding. Rain isn't the only culprit – dormant snow is a major cause of basement flooding during spring. Runoff from melting snow more readily enters your basement if the ground is frozen because the water can't seep into the soil and may enter through foundational defects instead.
Here are some tips to prevent basement floods when spring arrives: (more…)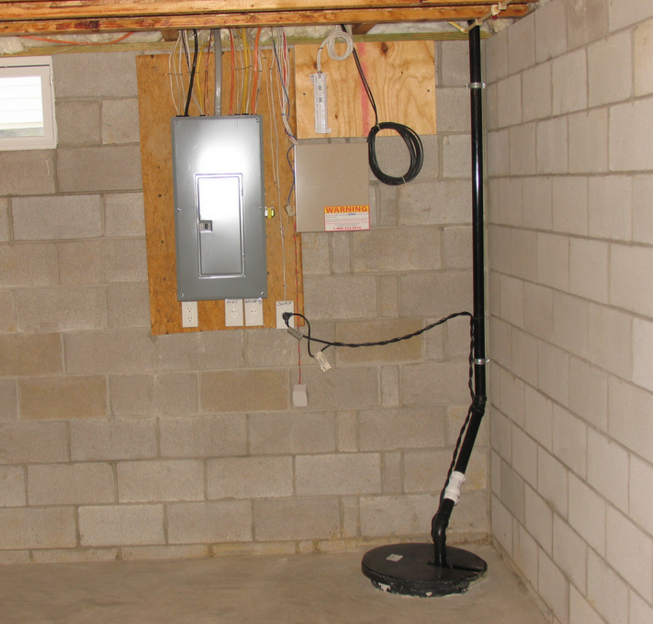 One of the more challenging aspects of being a homeowner is dealing with flooding in the basement. During the wet seasons, water often seeps in, and if you are not prepared for it, this can cause thousands of dollars in damage. Many homeowners install sump pumps to make sure their basement doesn't suffer from flooding. However, a sump pump is the kind of device that can go unnoticed until you need it.